Which 3D printers are the best in Pakistan?
If you are looking to buy a 3D printer in Pakistan, it's important to choose one that meets your needs and provides high-quality prints. Here are the top 5 3D printers available including 3D printers price in Pakistan:
1. Markhor3D D7500 Enabler
Markhor3D D7500 is an affordable, high-quality, and user-friendly 3d printer designed to make 3D printing accessible to everyone.
With a large build volume, precise printing capability, and a variety of compatible materials, this printer is ideal for a range of applications, from prototyping to hobbyist projects.
Its intuitive software interface and easy-to-use controls make it the perfect choice for beginners and experienced users alike. Plus, with its affordable price point, Markhor3D D7500 is an excellent investment for businesses, schools, and individuals looking to harness the power of 3D printing.
Price: Rs. 16,500
Link to buy: Buy Now
2. FlashForge Creator Pro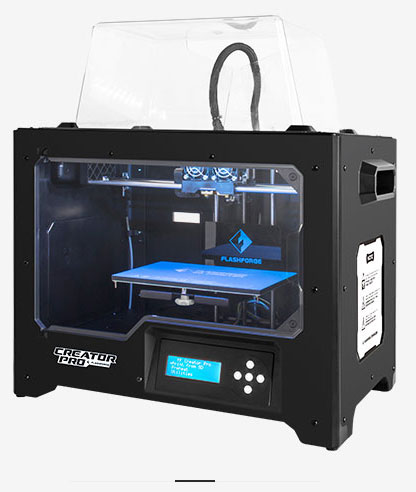 The FlashForge Creator Pro is a reliable and versatile 3D printer suitable for both beginners and professionals. It has a sturdy metal frame and a dual extruder system, allowing you to print with multiple colors or materials. The build volume of 8.9 x 5.8 x 5.9 inches provides ample space for your projects.
Price: Rs. 339,273
Link to buy: Buy Now
3. Creality Ender 3 Pro V2
The Creality Ender 3 is a budget-friendly 3D printer that offers excellent print quality. It has a large build volume of 8.7 x 8.7 x 9.8 inches and features a heated bed for better adhesion. With its open-source design, you can customize and upgrade the printer according to your requirements.
Price: Rs. 138,000
Link to buy: Buy Now
4. Prusa i3 MK3S
The Prusa i3 MK3S is a highly regarded 3D printer known for its reliability and precision. It comes with a range of advanced features, including automatic bed leveling and filament sensor. The build volume of 9.8 x 8.3 x 8.3 inches allows you to print large and complex objects with ease.
Price: Rs. 414,536
Link to buy: Buy Now
5. Ultimaker S5
A high-precision printer that enables exceptional printing with a build volume of 8.8 x 8.8 8.1 inches which supports range of materials.It is a popular choice for professionals and enthusiasts due to its high performance and incredibly easy user interface.
These are the top 5 3D printers available in Pakistan. Whether you are a beginner or an experienced user, there is a printer on this list that will meet your needs and help you bring your ideas to life.
Price: Rs. 2,982,726
Link to buy: Buy Now